Centricity's 75th Anniversary
Join us on Thursday, April 19th from 10am to 4pm for Member Appreciation Day at our Duluth Branch!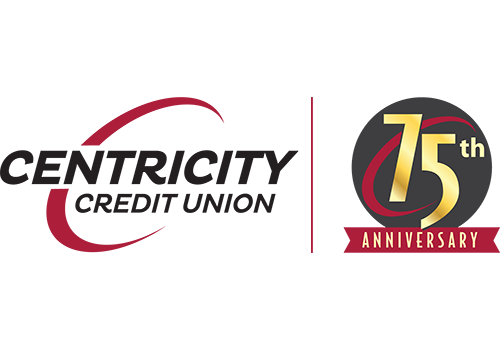 We are celebrating 
YOU
, our members, and our 75th Year Anniversary! We will have coffee, cookies, and cupcakes all day long, Vitta Pizza samples at 12pm, prizes on our Spin-the-Wheel game and more. Stop in any time between 10am and 4pm. Member Appreciation events are great ways to connect with your credit union and get to know services and staff a little better. Remember, as a credit union member, you are part 
owner
, and owners should have a vast knowledge the products and services that the credit union offers. Stop in and speak to any of our representatives about what you might be looking for. Of course, Member Appreciation events are also a great way to satisfy your sweet tooth - don't forget to take a cookie for the road!
Have you been waiting for a Shred Day? Now is your chance!
We will also have a shred bin available from 10am to 4pm at the 
Duluth Branch only
 on April 19th. You may have previously heard that we would have a shred truck available from 12pm to 2pm. To better serve our members, we are opting to have a bin (rather than a truck) which we will place in the Duluth branch lobby from 10am to 4pm on the 19th. This will allow more flexibility for members to stop by, however it means that space may be limited. To ensure that many members may take advantage of this shred day, we recommend limiting your shred pile to 1-3 pounds. Can't make it to this shred day? Consider getting an at home shredder! Home shredders have become much more accessible in recent years. Many run between $20 and $100 and are conveniently small. Sure, you may have to empty the shredder more often, but for typical bills and other regular documents, the 
Financial Industry Regulatory Authority (FINRA)
 says that you should be shredding those documents after the payment clears. While we can't tell you what kind of shredder to get, we can point you in the right direction. One of our staff members purchased 
this $30 shredder from Amazon
 about four years ago and says, "It sounds silly, but this was pretty much life changing for me. I used to let things sit for such a long time and there was so much clutter. I would sometimes use a fire pit, but that's not the right way to dispose of documents - it's bad for the environment and creates a lot flying ash if you burn a large amount. I realized that home shredders are not expensive and completely worth it!" Amazon isn't the only place to find them. You can also get them at any large retailer or home office supply store, like 
Walmart 
or 
OfficeMax
 for relatively low costs.
We hope you can join us for this awesome event! Market the date and time on your calendar:
Thursday, April 19th 10am-4pm 2501 London Road.
Newsletter Don't miss our next financial hack
Get useful checklists and financial hacks right into your inbox, weekly. Subscribe to the Centricity Newsletter.