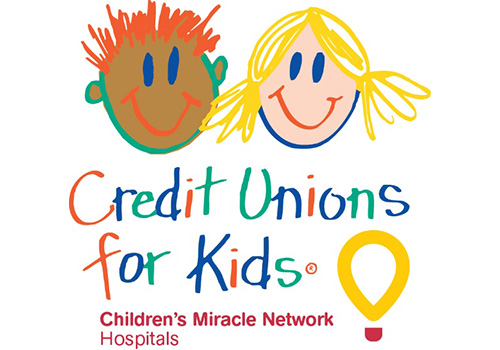 CENTRICITY CREDIT UNION SHOWS LOVE TO MINNESOTA'S CHILDREN
Chain of Hearts fundraiser benefits Gillette Children's Specialty HealthcareThe holidays might be over, but giving never goes out of season! Centricity Credit Union is kicking off its Chain of Hearts campaign! The campaign – an annual fundraiser organized by the Minnesota Credit Unions for Kids program to benefit Gillette Children's Specialty Healthcare – encourages members, community residents and area businesses to contribute by purchasing paper hearts and links. During the campaign, which runs from Jan. 8 through Feb. 28, hearts and links are personalized and added to the chain. There are suggested prices for each size of heart or chain link, but a monetary donation of any size is welcome.This is a simple fundraiser that inspires members to give because they're helping children in our community, the specialized services at Gillette are a benefit to children locally, so the Chain of Hearts campaign directly contributes to programs that help kids here.Centricity Credit Union's Chain of Hearts is part of a statewide fundraising effort. Through this fundraiser, Credit Unions for Kids – a sponsor program of the Children's Miracle Network –  Minnesota credit unions raised more than $50,000 for Gillette in 2017. The Credit Unions for Kids program really complements our philosophy of 'people helping people,' and we want to ensure that resources like Gillette are available for families in our community.Credit Unions for Kids is a collaboration of credit unions, chapters, leagues and business partners engaged in fundraising activities to benefit Children's Miracle Network-affiliated hospitals. All money raised through Minnesota's Credit Unions for Kids program supports Gillette Children's Specialty Healthcare, helping kids with disabilities and chronic conditions. Gillette is based in St. Paul, with clinics located in Minnetonka, New Brighton and Duluth. Gillette's North Clinics and outreach efforts bring physician and technology services to communities including Alexandria, Bemidji, Brainerd, Cloquet, Grand Rapids, Hibbing, International Falls, Moose Lake and Virginia. Since 1897, Gillette has been on the forefront of medical treatment, education and research for children with disabilities. Gillette's mission is to help patients realize the greatest possible independence, well-being and enjoyment in life.
Newsletter Don't miss our next financial hack
Get useful checklists and financial hacks right into your inbox, weekly. Subscribe to the Centricity Newsletter.